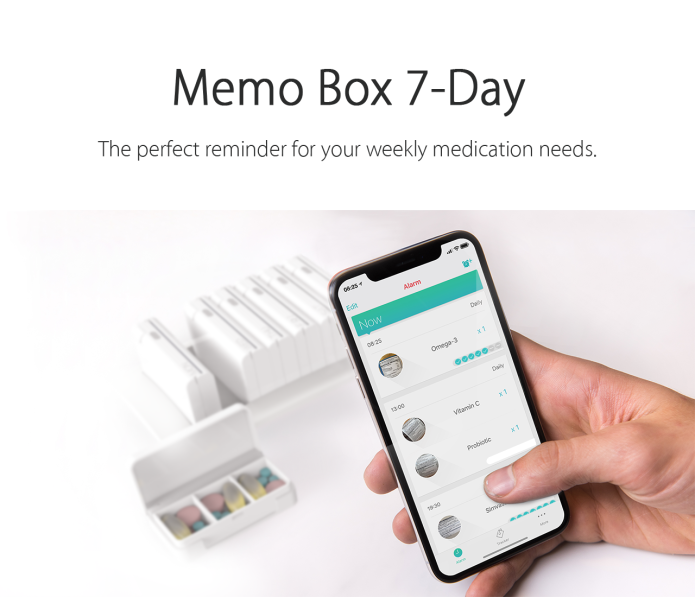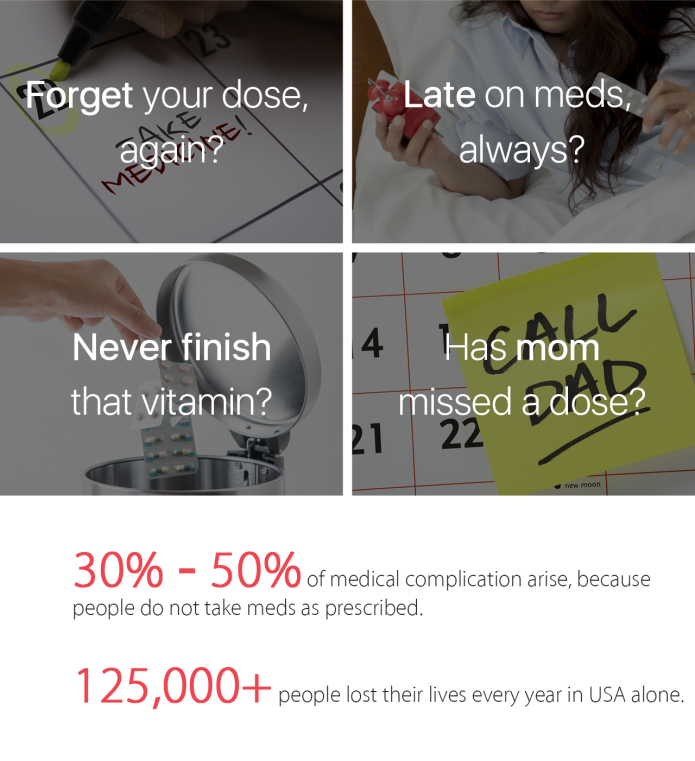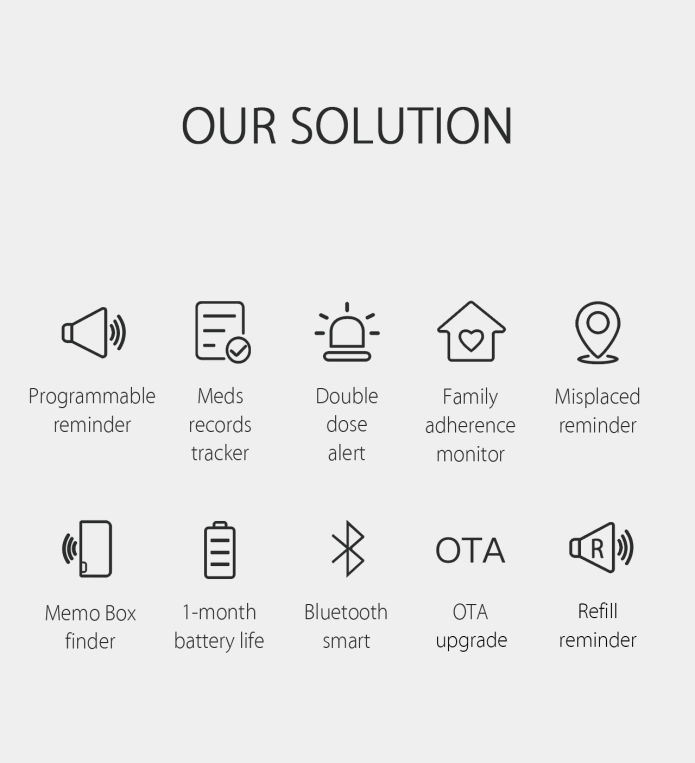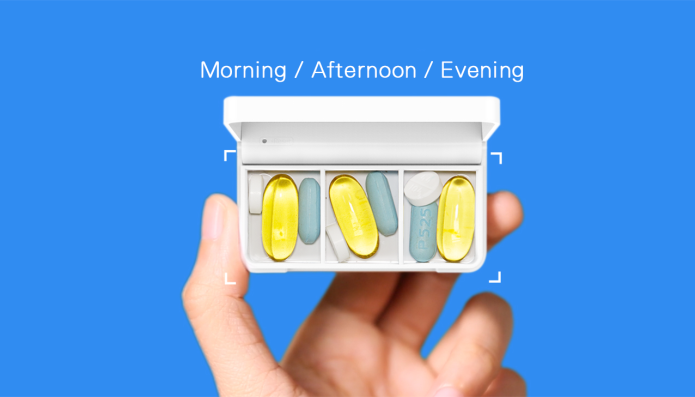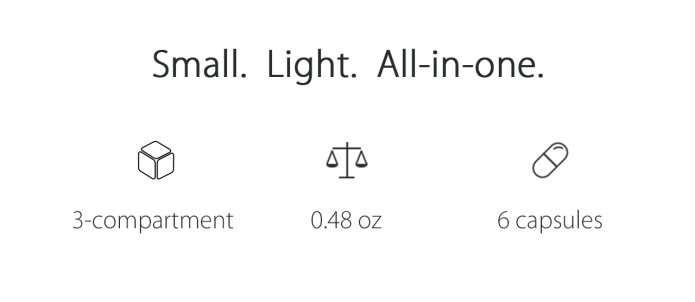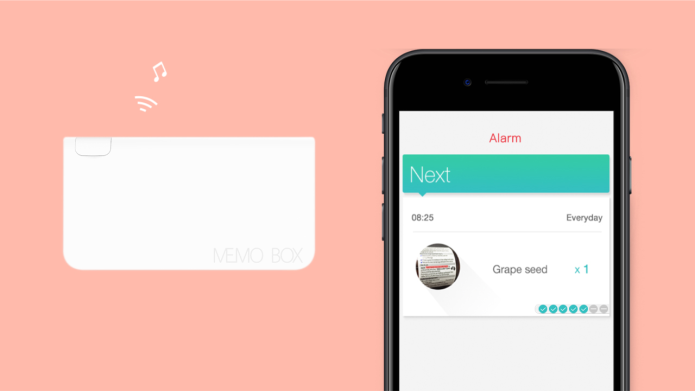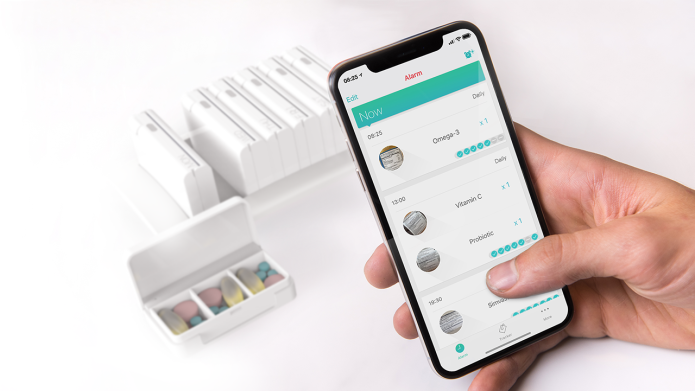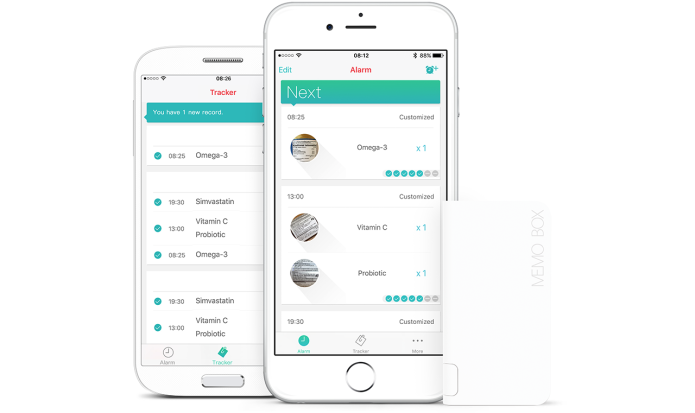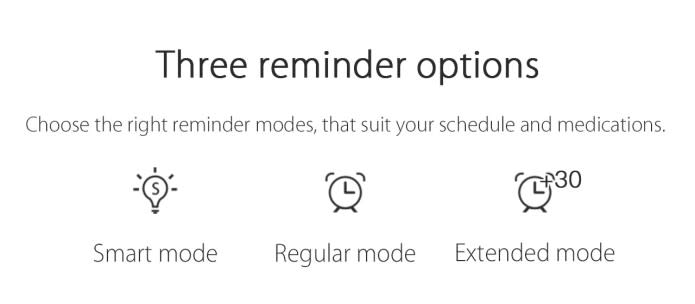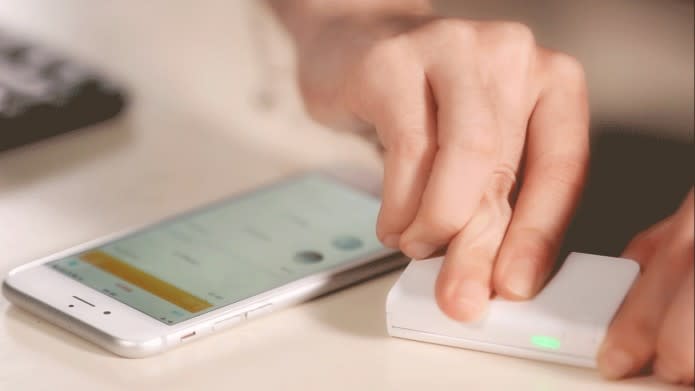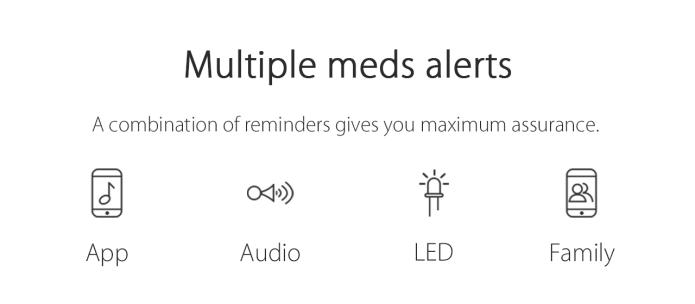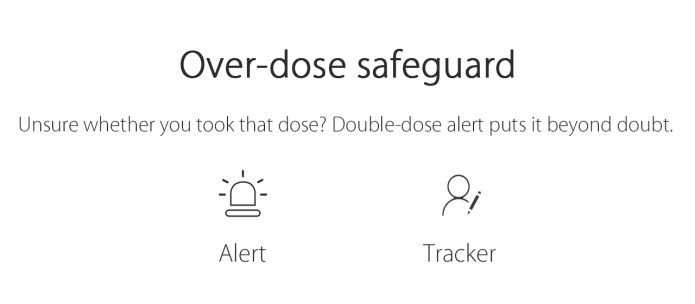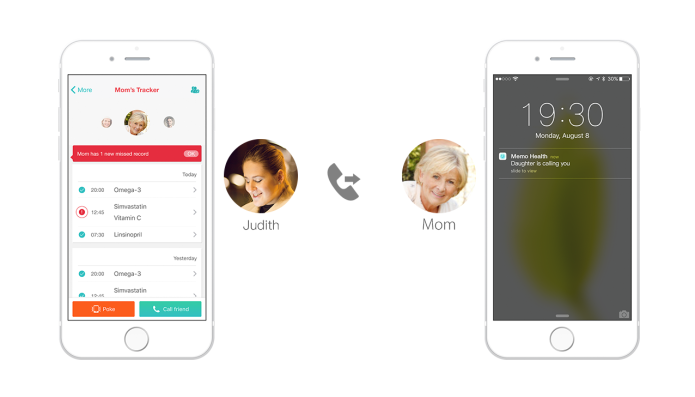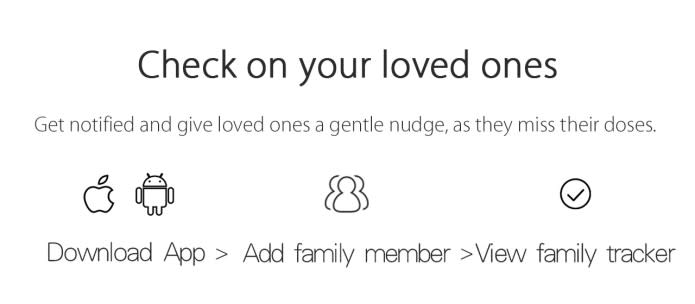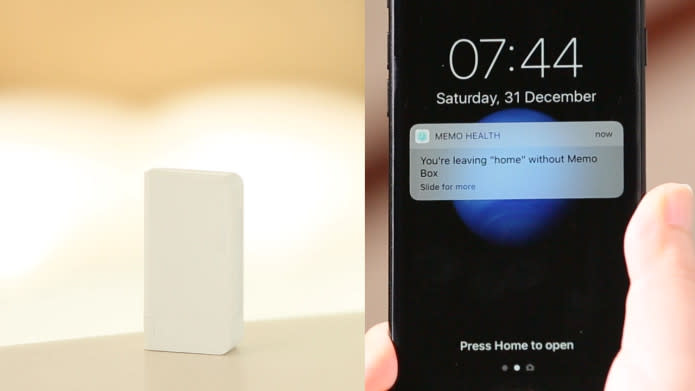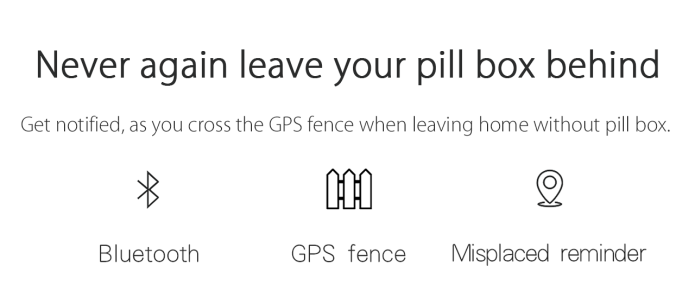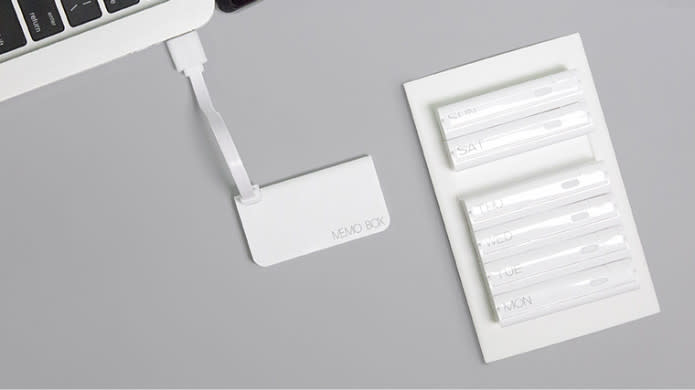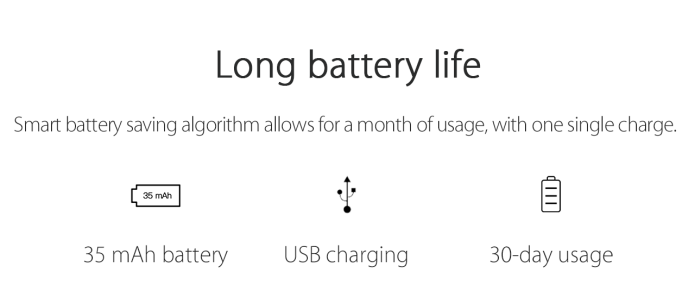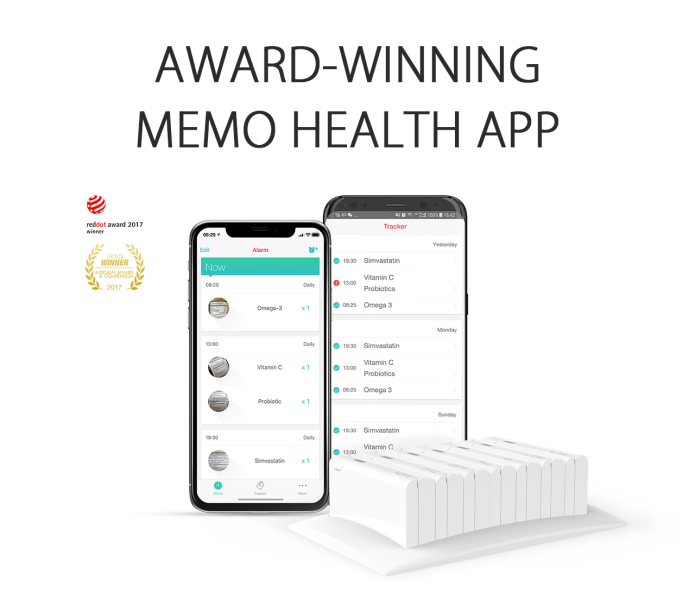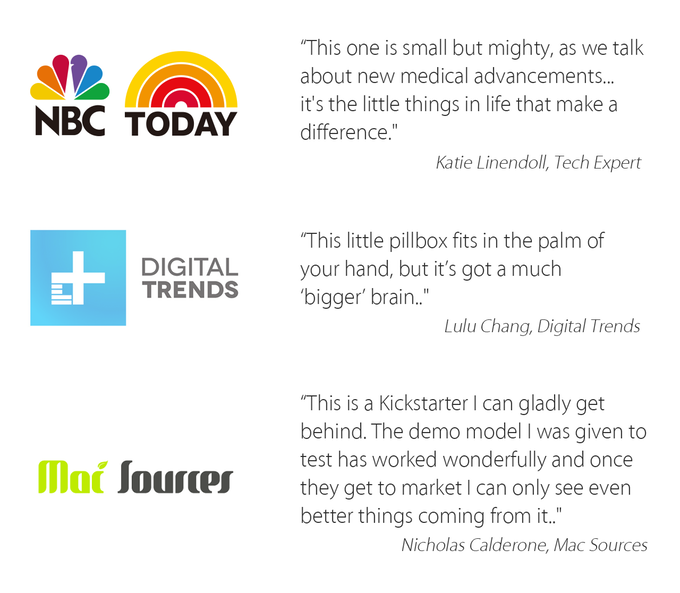 FAQ's
1. How does Memo Box 7-Day Smart Pill Box Set remind me?
After pairing Memo Box with the Memo Health app, you can set up and customize reminders on the app, which will be subsequently synched to your Memo Box.
When it is your set alarm time, Memo Box will remind you with 'beep' sound, as well as green indicators. Visual and audio meds alarms repeat every 10 min and can persist for 30 mins (default alarm mode) or 90 mins (extended alarm mode).
In the event where you are unable to take medications when the alarm goes off, you can simply press the 'Alarm Snooze Button' on the pill box.
2. What are the differences between the three reminder options?
Regular mode: Memo Box will remind you with audio and visual alerts, during a 30 min period, with 10 min intervals.
Extended mode: Memo Box will remind you with audio and visual alert, during a 90 min period, with 10 min interval. You can choose 'extended mode', if you tend to be busy around the alarm time, and need to extend the length of the reminders.
Smart mode: If you usually take medication before the set alarm, you may want to set 'smart mode' on your Memo Box, which will record meds as 'taken', if you take medication 30 min prior to the set alarm. The alarm will only remind you, if you do not take medication 30 min prior.
3. How does Memo Box 7-Day Smart Pill Box Set track my medication intakes?
Memo Box automatically timestamps your access to meds when you open it. If this takes place during scheduled alarm intervals, corresponding medications will be marked as 'taken'.
As a backup measure for users requiring strict medication adherence, family members and doctors can remotely track users' real-time medication intake on app; they can also be notified by the APP and intervene, when users miss their scheduled dose.
4. How does over-dose alert work?
Distractions or absent-mindedness can lead to overdosing. The attempt to open the pill box and access medication the second time, during a scheduled alarm interval, will trigger a double-dose-alert with sound and visual LED flashing.
You can track medication intake history on APP, to clear any possible confusion to whether you have already taken a scheduled medication or not.
5. What batteries do I use with Memo Box 7-Day?
Memo Box 7-Day is powered by built-in lithium-ion battery. It is rechargeable, with 1 month under typical usage.
6. How do I get started with using Memo Box 7-Day?
As well as the Quick Starter Guide, we have also prepared a series of short Youtube tutorials for you, where there are 30 s quick explanations of how each feature works.
Memo Box 7-Day Smart Pillbox Set Tutorials are easily found on YouTube!
7. What type of mobile device and system do I need for Memo Box?
Apple Watch and iPhone 4S and above, running iOS 8 or later.
Android device running OS 4.3 or later, with Bluetooth 4.0 support.
8. What's in the box?
x7 Smart Pillbox (color: cotton white).
x7 USB charging cables.
Check Out Other Smart Pill Box
Refund & Return Policy
Please contact team@tinylogics.com for assistance with returns. You may return our product for a full refund (not including customs taxes and duties) for any reason within 15 days of receipt. It must be returned in original packaging. If the product is defective or damaged, we will pay for return shipping.