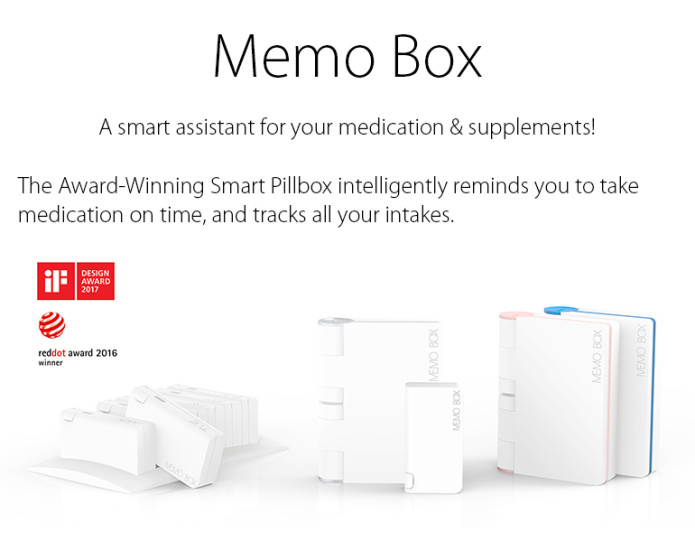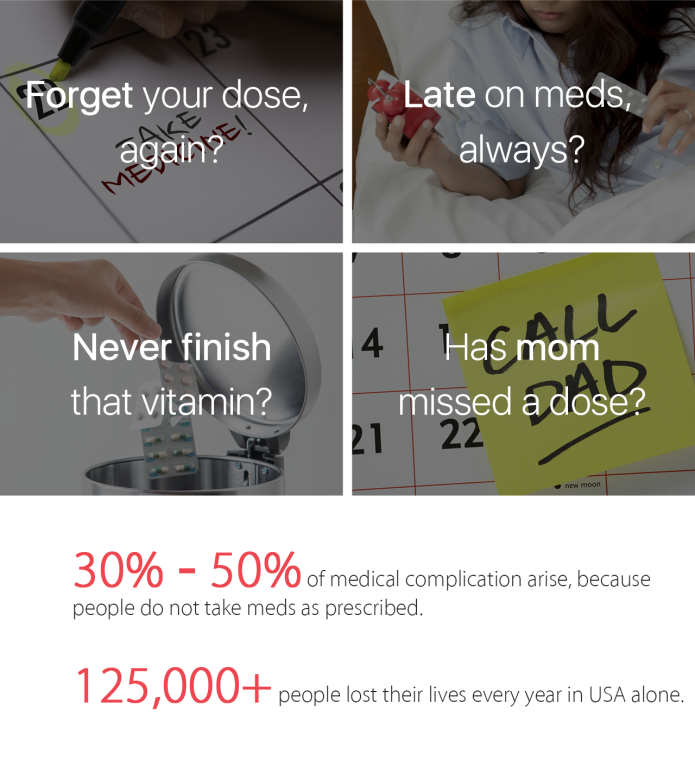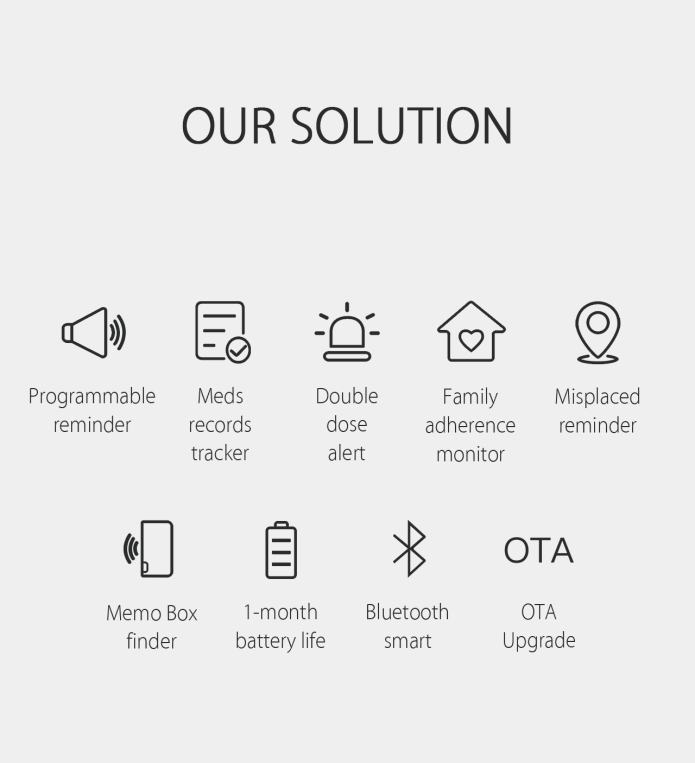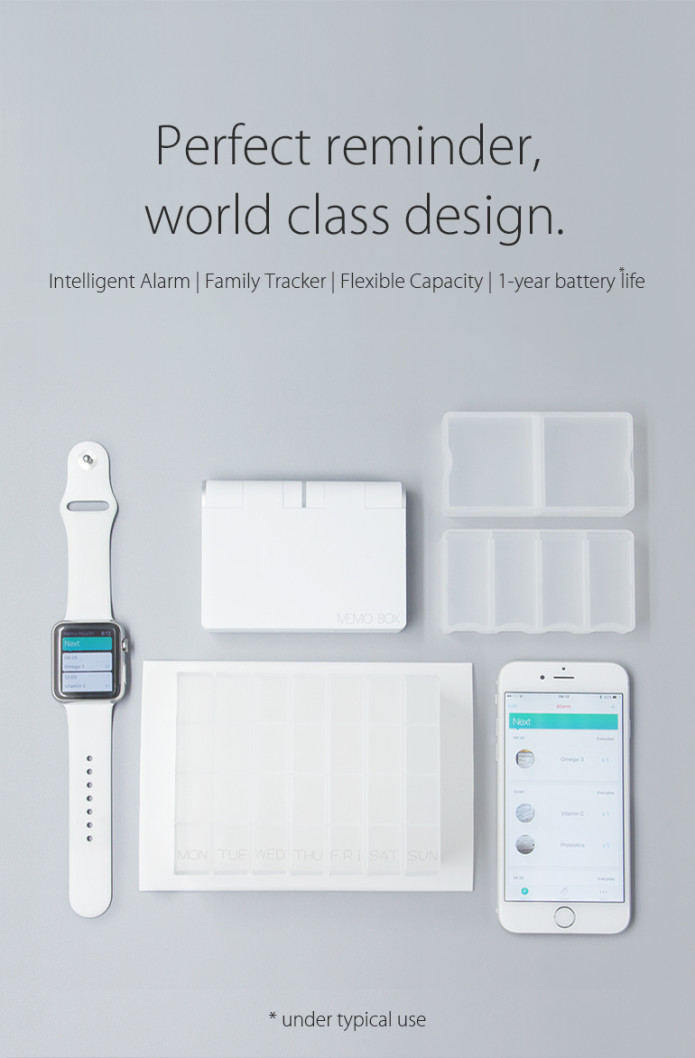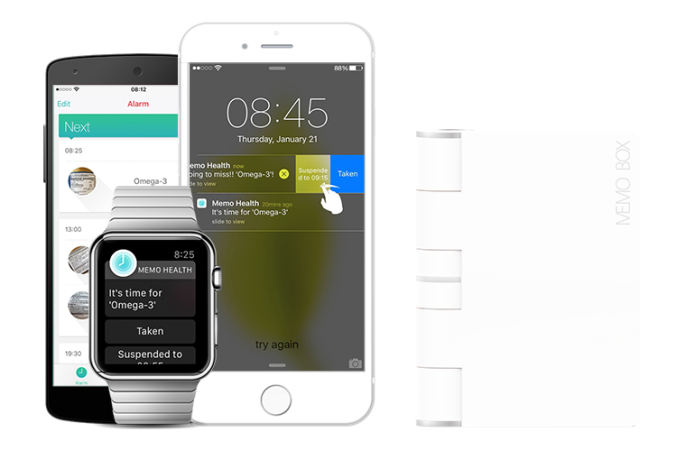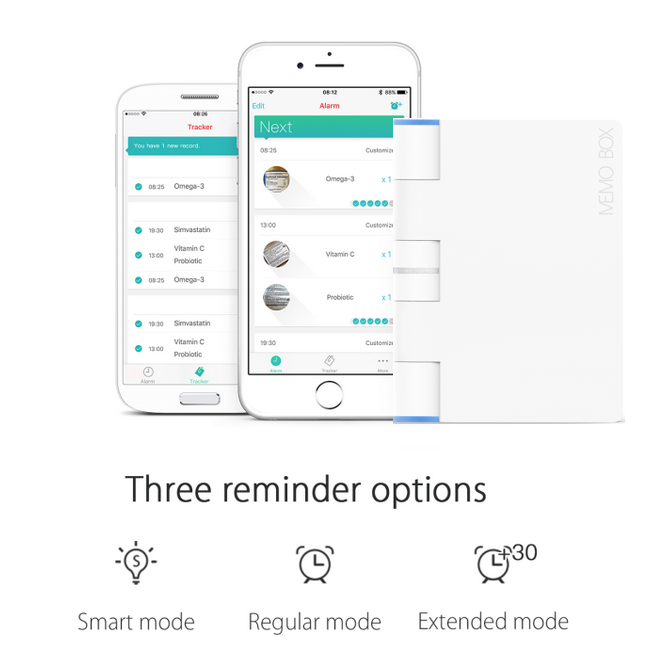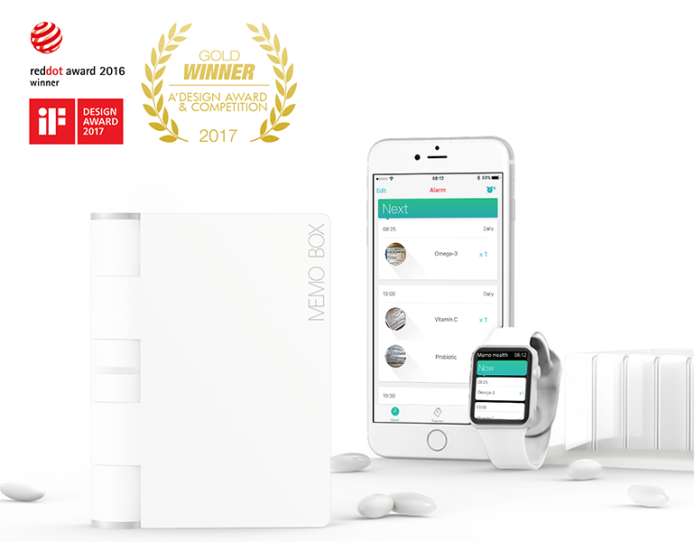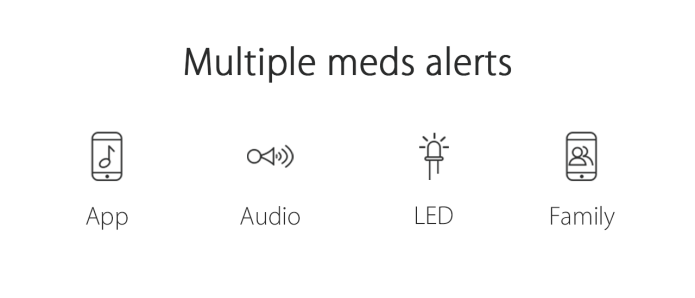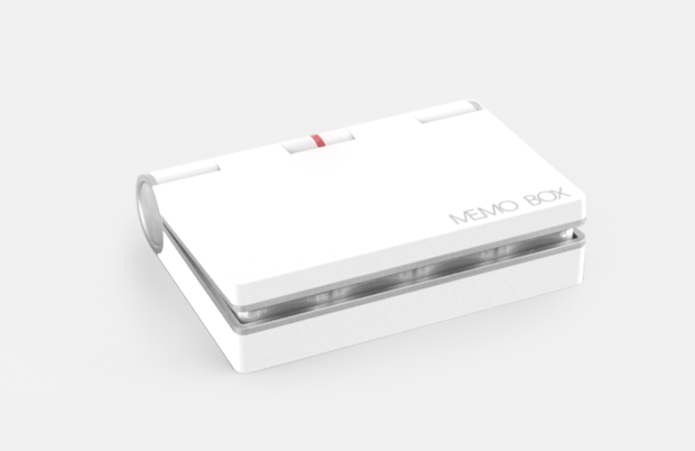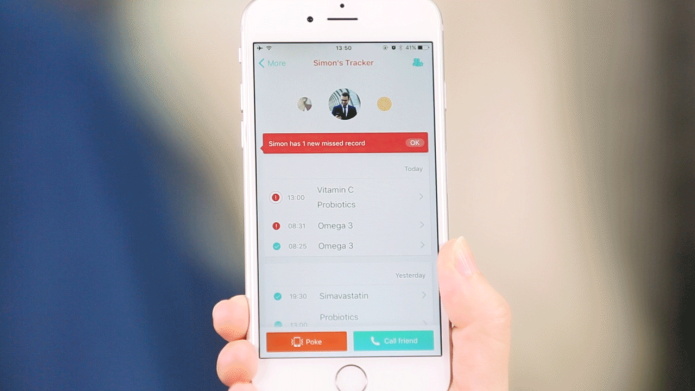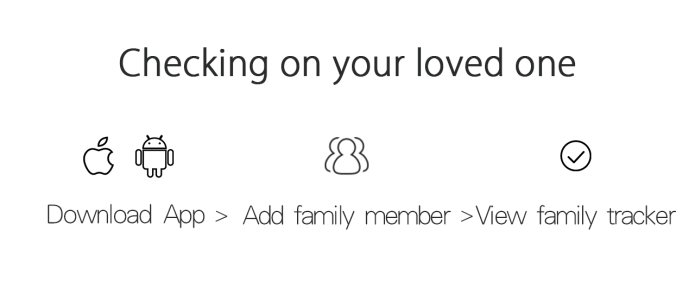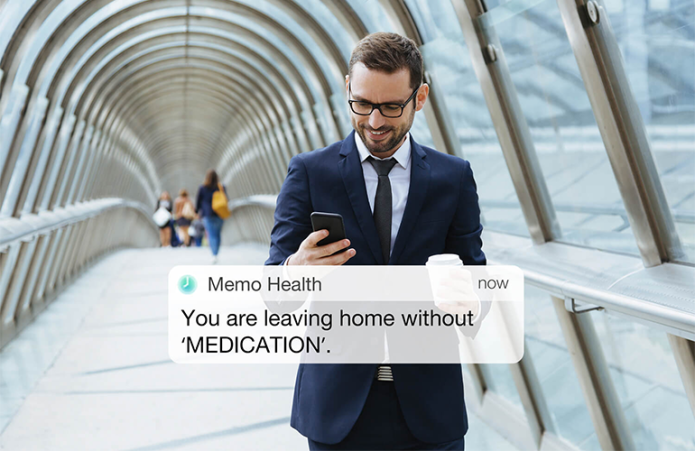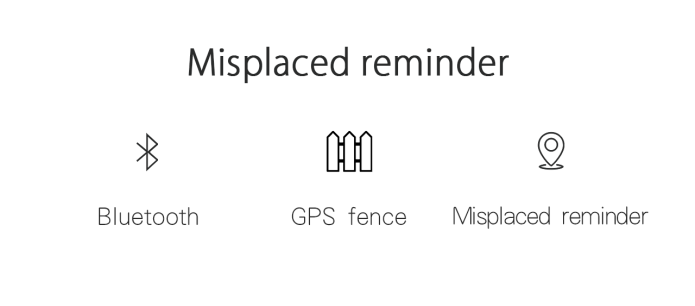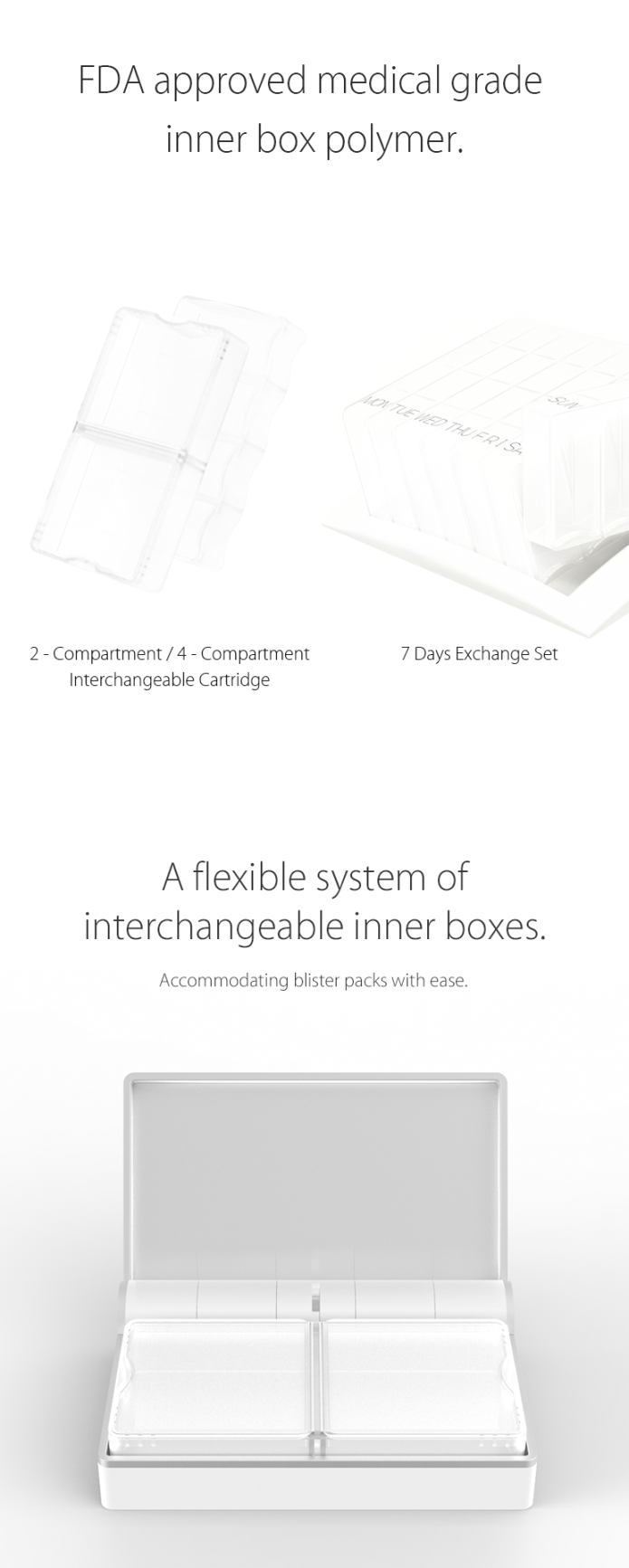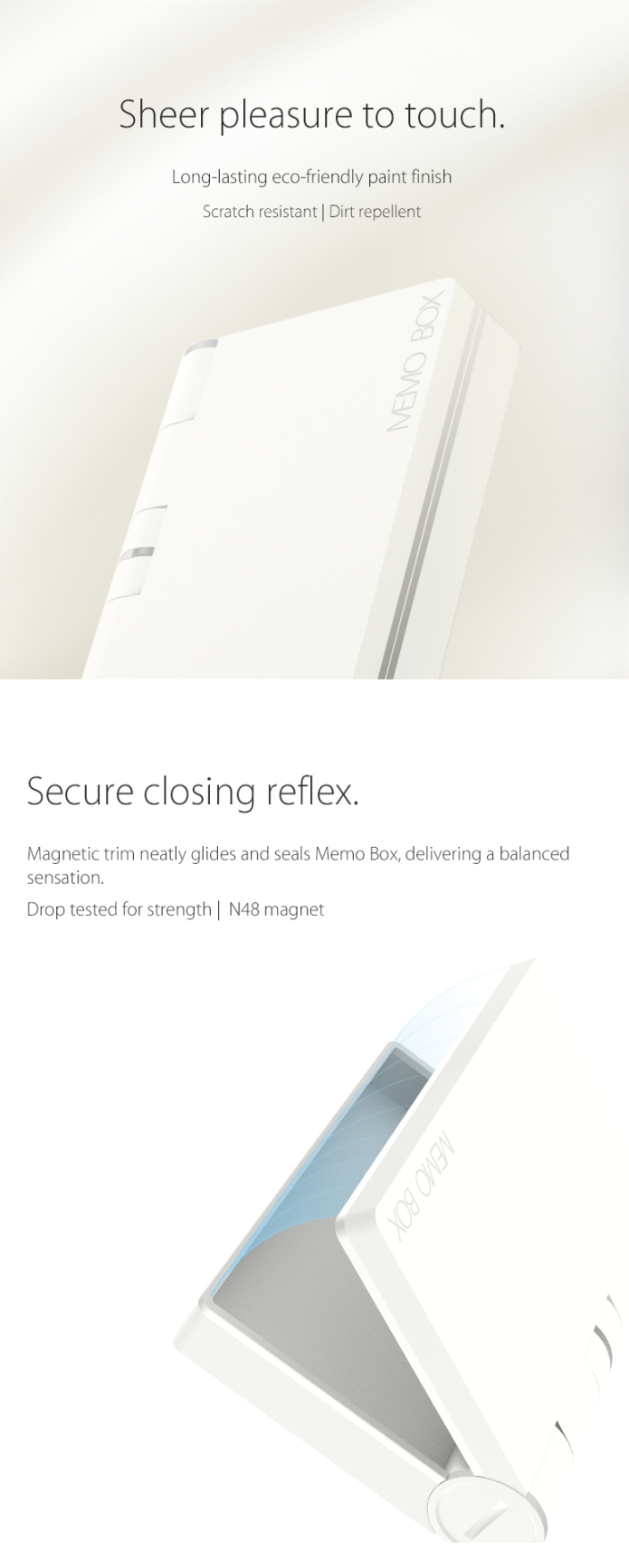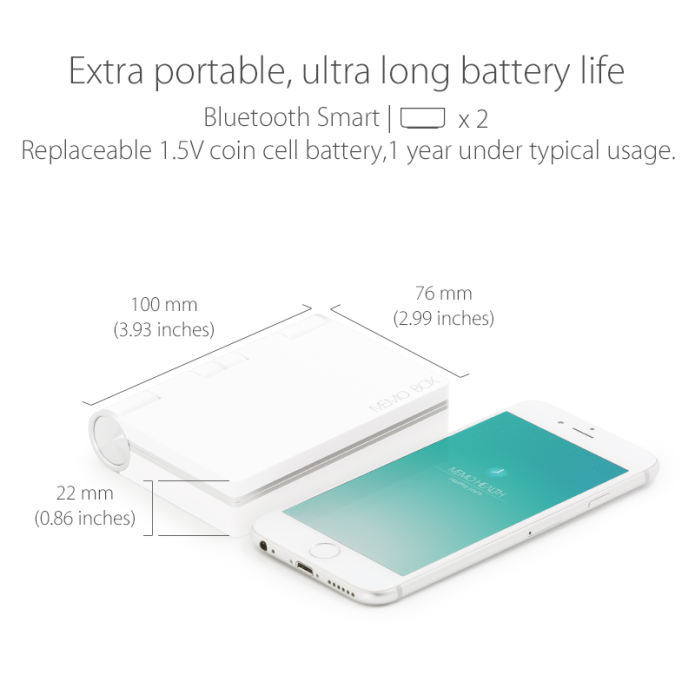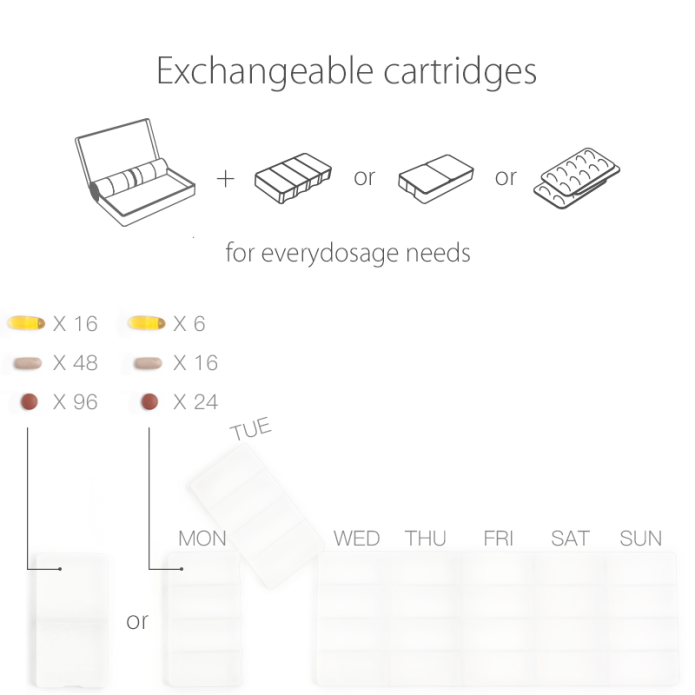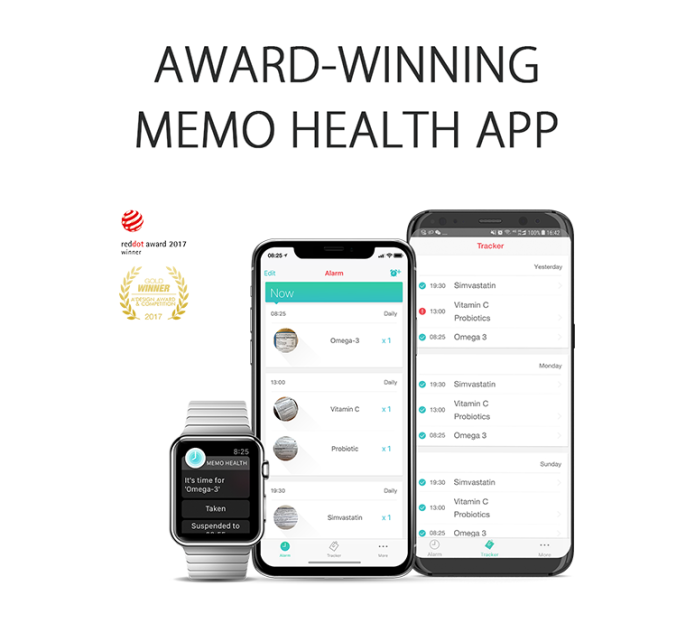 FAQ's
1. What is the difference between Memo Box Vibrant and Memo Box Deluxe?
Memo Box Deluxe would be perfect as a thoughtful gift for family or friends, to help your loved ones take meds on time. Dual Winner of iF Design Award 2017 & Red Dot Award 2016, Memo Box Deluxe takes sandblasted silver trimming from a single piece of metal aluminum, ensuring a consistent texture with the silver oxidized aluminum sheet. Marrying elegant silver aluminum and satiny ABS finishing, Deluxe balances 'soft and hard', with its superb design.
Memo Box Vibrant serves as the ideal intelligent assistant for yourself. Available in River Blue and Flamingo Pink, Vibrant matches Deluxe in all its functionalities. The simple and smooth colored ABS finishing, brings you maximum sense of security, with its minimalistic design.
2. What batteries do I use with Memo Box?
Memo Box Vibrant & Deluxe are powered by 2 x AG13 replaceable coin batteries(1.5V, 160mAh). With the smart battery saving algorithm, the batteries can last one year under typical usage.
3. How do I get started with using Memo Box?
As well as the Quick Starter Guide, we have also prepared a series of short Youtube tutorials for you, where there are 30 s quick explanations of how each feature works.
Memo Box Smart Pillbox Tutorials
4. What type of mobile device and system do I need for Memo Box?
Apple Watch and iPhone 4S and above, running iOS 8 or later.
Android device running OS 4.3 or later, with Bluetooth 4.0 support.
5. What's in the box?
x1 Smart Pillbox (Color: River Blue/Flamingo Pink).
x1 4-compartment exchangeable cartridge.
Accessories available separately: 7-day weekly exchangeable inner pill boxes.
6. How long does it to ship to my address?
All orders are fulfilled within 7 days of ordering. The estimated delivery time is dependent on regions. Please contact team@tinylogics.com if you have questions on your specific order.
Refund & Return Policy
Please contact team@tinylogics.com for assistance with returns. You may return our product for a full refund (not including customs taxes and duties) for any reason within 15 days of receipt. It must be returned in original packaging. If the product is defective or damaged, we will pay for return shipping.