Cling nanoMATS || 8 Pack - CLEAR: SECURE ANYTHING, ANYWHERE!
Australia
Technology
Secure Anything, Anywhere with Cling nanoMATS! Combining our latest developments in Nano Suction Technology and All New Sizing Cling nanoMATS can safely secure your Possessions to almost Anything! From fixing photo frames to your wall, sticking your phone to the car dash, securing cables, or simply being a place to hang your keys, our mats provide a durable, reusable, and longer lasting super sticky surface for things to cling!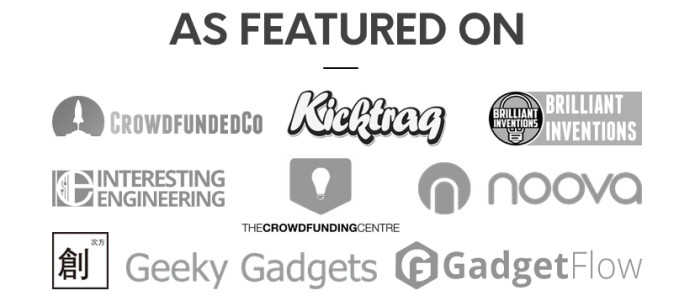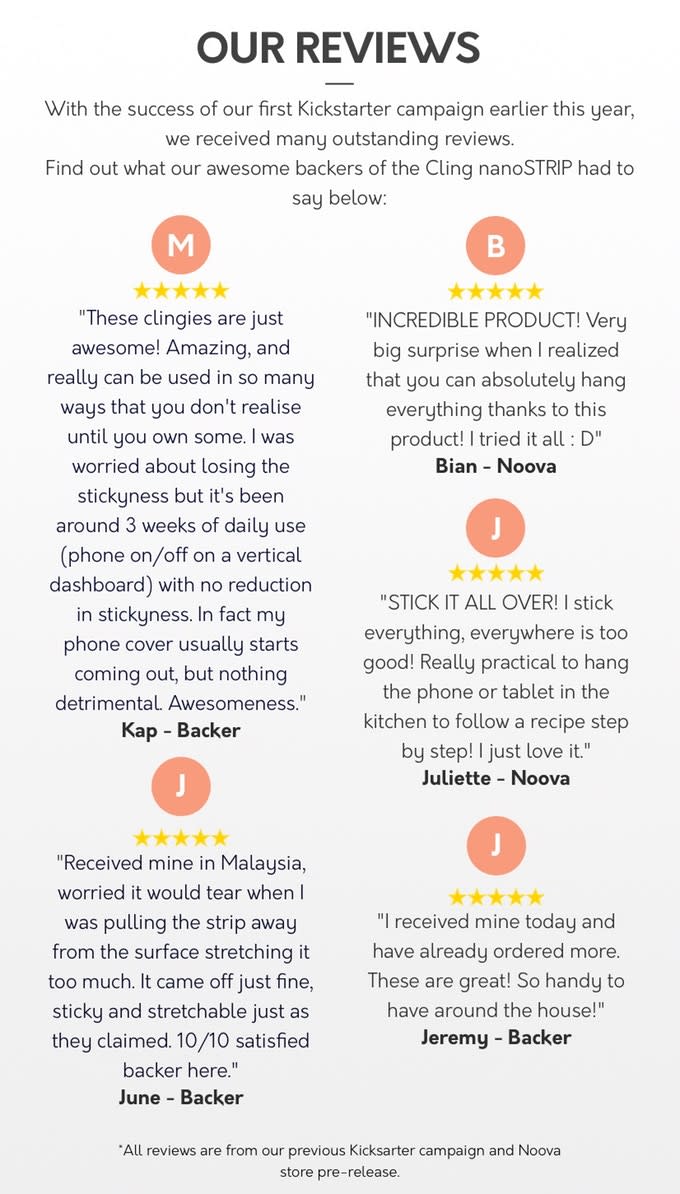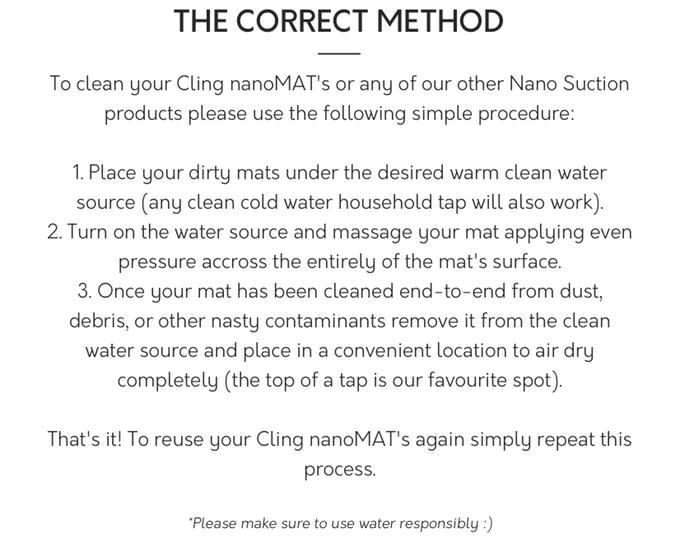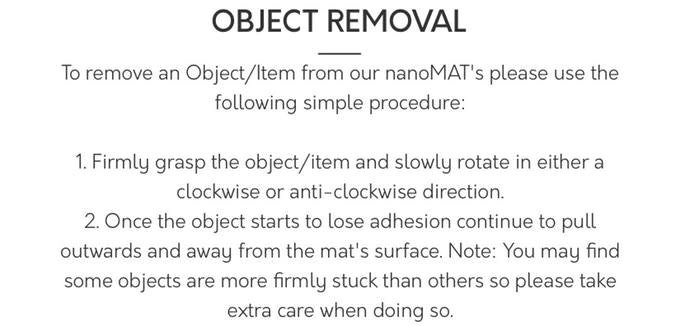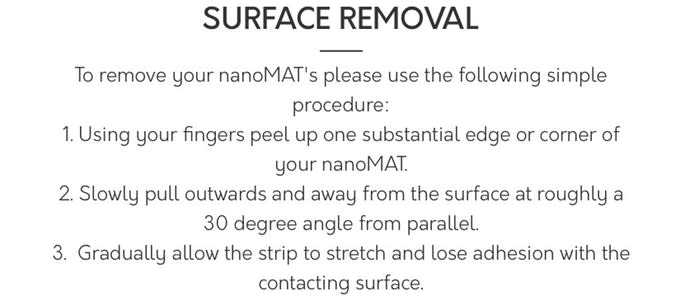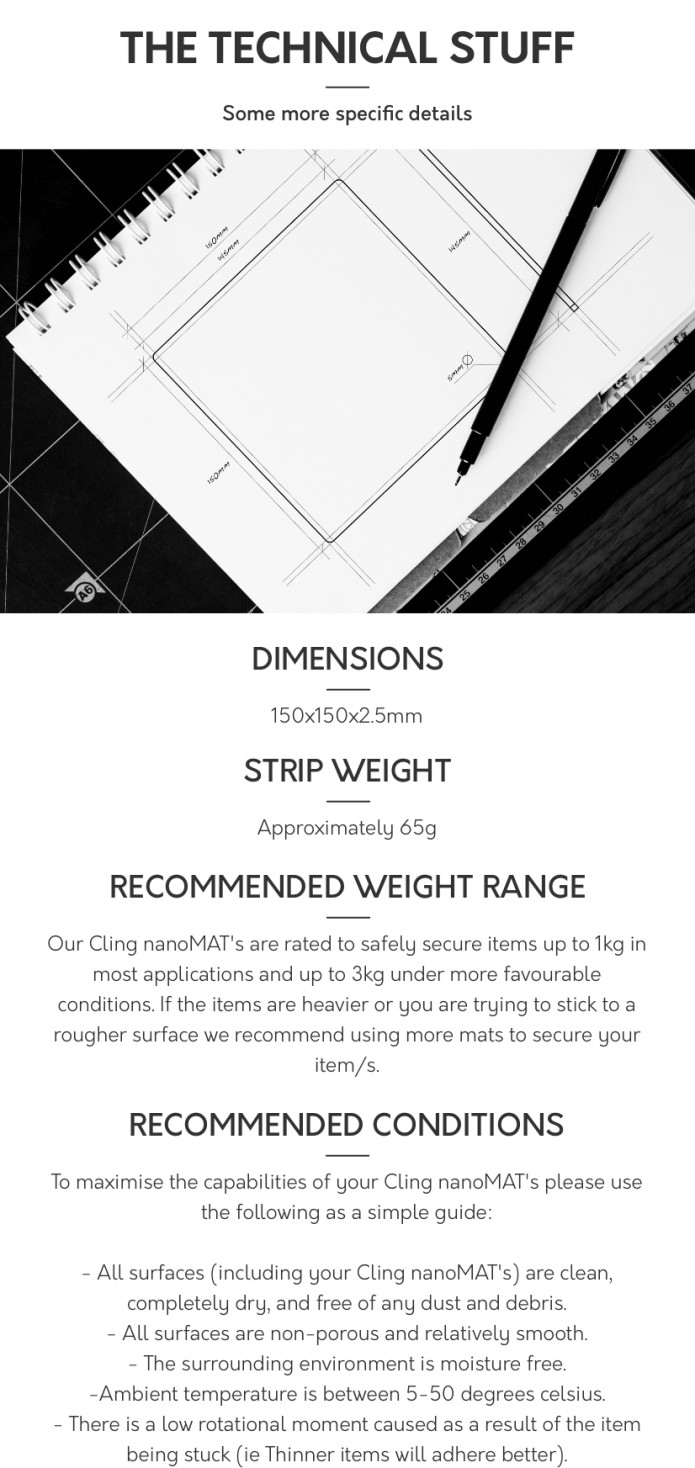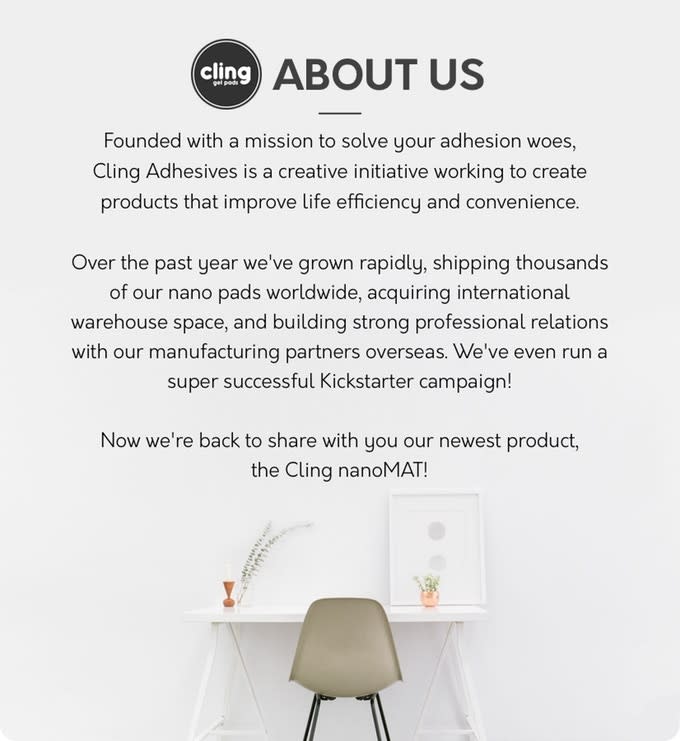 Important Information:
*Weight: Please refer to the 'Recommended Weight Range' information under the 'Technical Specifications' section found above.
*Recycling: As each country/location has different regulations and policies regarding their accepted recyclable items we ask that you please check with your local council or governing body from more information on correctly disposing of your Cling Nano Strips once they reach the end of their useful life.
*Email Marketing: With your permission, by signing up to our email newsletter or purchasing from our site, we may send you emails about our store, new products and other updates. This includes our partner products and companies. We will never contact you about anything un-related or give your information to any other party outside of our organisation as mentioned above. Your information is safe and secure with us. We are doing our best to abide by and remain in line with the GDPR rules for personal data and email contact. If you have any questions or wish to contact us to have your information removed, please use the form on our website or reach out to support@crowdfundedco.com.
Share with friends:
Product by Cling Adhesives
Brisbane, Australia