LANTERN EDC-V1
Canada
Electronics
LANTERN EDC-V1 is the Ultimate Everyday Carry Light!
Small enough to fit in the palm of your hand but packing enough power to light objects up to 150 feet away.
There simply is no other light this small that compares!
Key Features:
Up to 135 Lumen output
3 light levels
Run times up to 35 hours
Main body is crafted from a single piece of aircraft grade aluminum
Military type III hard anodized coatings for added durability
Beam intensity of 518cd
Impact resistant to 1meters (3.3 feet)
Waterproof to 2 meters (6.5') fully submerged
CREE XP-G2-LED
Hardened glass lens
Designed for single hand operation
Flat stand bottom design with lanyard holes
Uses 1-AAA battery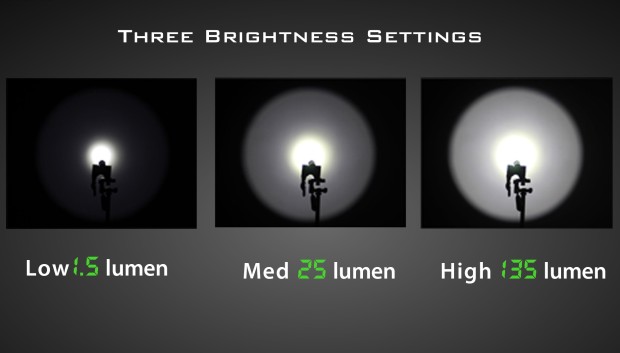 LANTERN EDC-V1 boasts 3 light levels with runtimes up to 35 hours on a single AAA battery. At its brightest the beam is tested to provide useful light as far at 150 feet away.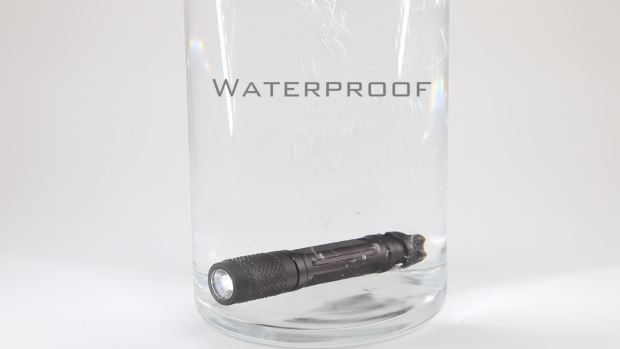 LANTERN EDC-V1 is designed and tested to a waterproof rating of IPX-8. This means it can withstand being fully submerged in water up to 6' deep for up to 30 minutes.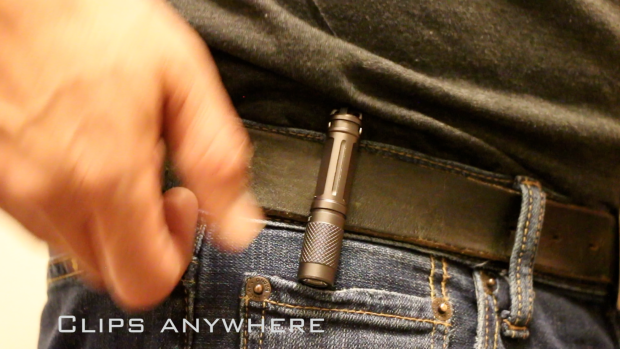 The strong stainless steel clip will keep LANTERN EDC-V1 firmly on your belt or wherever you decide to clip it.
Key Specifications:
Weight: 13.2g (0.47oz) without battery
Dimensions: 70.4mm x 14.8mm (2.8" x .56")
Basic Operation of Light:
LANTERN EDC-V1 has 3 brightness levels.
To turn on, rotate the head clockwise; to turn off, rotate in the opposite direction.
To cycle through the brightness settings, turn the light off and on within one second. A delay of more than one second will return the flashlight to low brightness when turned on again.
LANTERN EDC-V1 Ships from Canada within 5 working days from the day we recieve your order from JoeyCrowd.
Here's what people are saying about some of our other LANTERN products!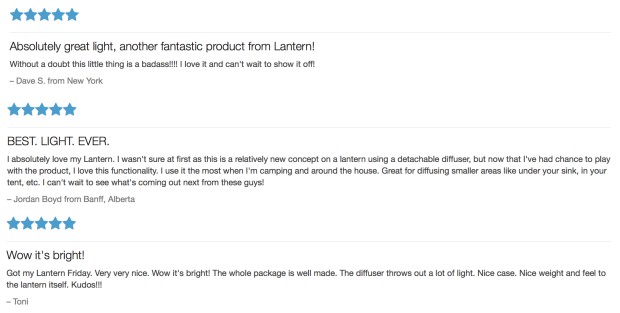 Share with friends:
Product by Cory Krygier
Calgary, Canada